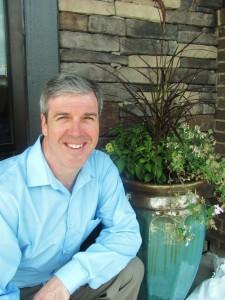 Dr. Austin Boyd has been improving smiles in Birmingham for over 18 years. He uses state-of-the-art dental equipment in his general and cosmetic dentistry practice, providing professional service in a comfortable and relaxed atmosphere.
Dr. Boyd is a perfectionist in dentistry and is personally committed to providing every patient with a quality experience. He is a fun and caring individual known for providing gentle, pain free experiences. Preventative care is the first priority for his patients, especially avoiding accidents during sports or physical activities. A college athlete himself, Dr. Boyd can help you keep your smile safe and healthy for life.
Dr. Boyd is a graduate of Hewitt Trussville High School and received his Bachelor of Science from Birmingham Southern College. He then obtained his Doctor of Dental Medicine degree at the University Of Alabama at Birmingham School of Dentistry, one of the top dental schools in the country. Upon completion of dental school, Dr. Boyd elected to complete an advanced education residency in General Practice Dentistry at the University of Alabama at Birmingham to acquire an expanded understanding of all facets of dentistry. This training provided in-depth academic and clinical experiences in several specialized areas of dental practice and general dentistry. Dr. Boyd is very active in continuing education and makes it a priority to stay on the cutting edge of current technology, procedures, and literature, in order to provide the best care possible for his patients.
Beyond his professional credentials, Dr. Boyd prides himself on the comprehensive and quality dental care he provides to each and every patient. Whatever your history and specific needs, Dr. Boyd can help you achieve the best dental health of your life.
Dr. Boyd's partner is his wife, Dr. Teri Chafin-Boyd.